Pamela Paul is the editor of The New York Times Book Review and oversees all books coverage at The New York Times. She is also the host of the weekly Book Review podcast for The Times. She is the author and editor of seven books: Rectangle Time (out now), How to Raise a Reader (co-author), My Life with Bob: Flawed Heroine Keeps Book of Books, Plot Ensues, The Starter Marriage and the Future of Matrimony, Pornified, Parenting, Inc., and By the Book: Writers on Literature and the Literary Life. Her next book, 100 Things We've Lost to the Internet, will be published by Crown on October 26, 2021.
Latest
The New York Times, April 28, 2021
Books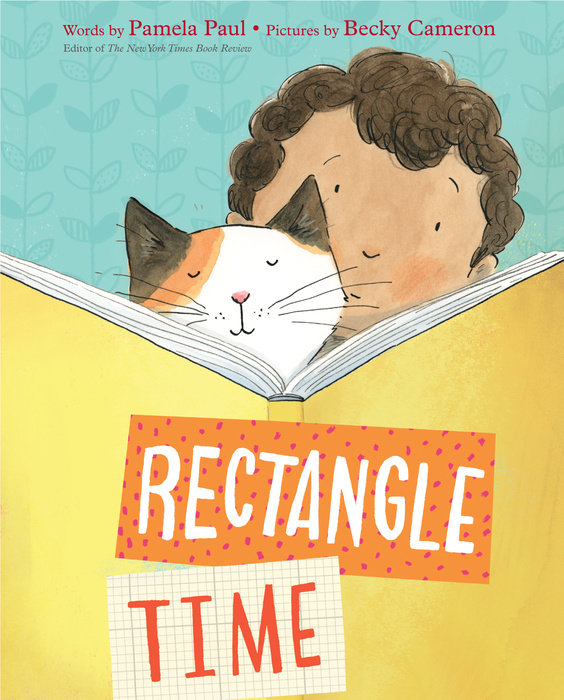 On sale now!
Perfect for story time, New York Times Book Review editor Pamela Paul's funny and charming story about books, pets, and reading together will enchant readers of all ages.
This spunky, self-assured cat has always loved Rectangle Time–when the boy and the man he lives with curl up with their rectangle and read aloud from it. The cat knows how helpful he is during Rectangle Time, of course–his presence is vital to the very ritual! But when the rectangle starts to get smaller, the stories start to get quieter, and worst of all, the boy no longer needs the cat's "help," the cat must find a way to reclaim his part in Rectangle Time, even if slightly different from before.